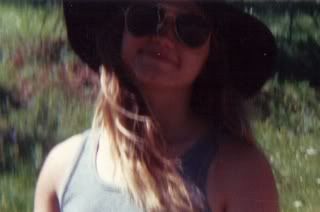 Beginning of 2013 slideshow.
Hello, I am Coralie aka Mrsroadrunner

I am a wildlife and nature photographer, really anything in front of my face!

My work has been picked up by several places that include, Cosmopolitan of Las Vegas pain conference 2011, the book 'best of photography 2011 and 2012' which I am published in, Several books out . One project, in which will be available soon will be double autographed by the author and myself. Up coming projects include working with the state of Oregon as well as a publication in a agricultural magazine.

Never know what the future may hold?
I am a workaholic and enjoy what I do!
Thank you for coming by,
Coralie

In the public

shocaseme.com
photography-in-the-pacific-northwest-usa-oregon
coralie-talks-the-talk-with-1stangel
Public interviews - please contact me - mrsroadrunner@mrsroadrunner.com to pre schedule. Thank you.

Older stuff, always looking for the other news , radio, photographs of other press releases of the times gone by!! If you have any of these please contact me!! Of course the first time in the newspaper was when I excelled at sports as a kid many moons ago!
This actually was my first public photo, as the subject though. This of course is not the framed photo. It actually won awards and all that. So, I have more pro photographs , where those photographs are is a good question?

Snakes needing home 1
Snakes needing home 2


What others are saying;

Judy Wickens
She does a Beautiful Job.

Melissa Ruede
I have not viewed all of her work, but the pieces I have are lovely.

Harold Michael Harvey
The best Wild Life Photographer I know.

Debbie Rodgers
Mrsroad Runner's wildlife photography is the best I have ever seen. She captures interesting moments in time with her pictures.

Risa Golding
A wonderful nature photographer. An excellent eye!

Marva Dasef
Mrsroad Runner's wildlife photos are terrific. I love when she posts something new. I've also used her shots of hawks and eagles as inspiration for some of my books.

Allan Quick
wonderful work. Love the pictures.

Deb Johnson
Definitely recommend for some of the most beautiful wildlife and nature shots that I have ever seen! A true friend too and also very friendly and approachable too! WTG sweet lady!

Heather Campbell
I highly recommend her as a photographer! She has a great eye for composition! She is a wonderful person too!

Natalie Blanchette
I just love Mrs Road's Wildlife Nature photography She does wonderful work! Keep it up Mrs road runner :D

David Fingerman
constantly amazed by the intricate details in her photography.

Paul Payer
superb

Urzay Gelsomino
Mrs Road Runner is the one of the nicest people I've met online and never forgets her friends.

Frank Vitale
Some great photo here for sure.Great widlife for sure.

Bill Whitmer
Great Photography - Highly recommend!

Tricia Cox
Do yourself a favor and check out this talented lady and all her amazing works... Brilliant!

Laurence Northcote
I know MrsRoadRunner for a long time. She is an inspiration!

Maggie Perkins

An excellent wildlife photographer :)

Rod Jones Artist

As a successful photography for over 20 years I know great work when I see it and http://mrsroadrunner.com/ is wonderfully talented..
Referral Code: PM8-GWW-GDX